No BS Sunburn Relief that Works
Summer time, time for the beach, pool, outdoors…and sunburn..
Whether we like it or not, even the best sun protection can betray us.
 
Raise your hand if you've been there before *raises hand*
 
Okay, now put it down because you're probably alone reading this so no one can see you, but don't worry, we've felt your pain!
But what can you do to relieve the literal burn after the sun gets to you?
We found some no BS natural ways to relieve sunburn this sunny season.

Some will surprise you, Check it out below and feel cooler sooner.
After the sun has scorned you a bath is an amazing first step to relief.
However, it's how you bathe that provides the relief.
Luckily you have a choice with how you relieve the burn.

                Baking Soda Bath;
                                             - Mix some baking soda in a bath of cool water.
                                             - Relieves itching and inflammation.
 
                Apple Cider Vinegar or White Vinegar Bath;
                                              - Mix 1 cup of your chosen vinegar in a cool bath.
                                              - Soothes sunburn pain.
 
                Blended Oats Bath;
                                              - Mix 1 cup of blended oats in a warm, not hot, bath.
                                              - Relieves dry itchy skin and inflammation

                **Extra notes for bathing for relief**
                                              - Have a soap free bath! Enjoy just soaking in the pureness of
                                                 your bath as the ingredients within the soap can cause further
                                                 irritation.
                                              - For better results, air dry instead of towel dry.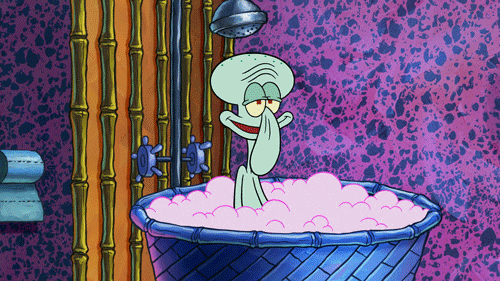 After you've finished soaking in (hopefully) a little bit of comfort, time to hydrate!
Now you can go for the classic and drink water, but why just drink water when you can hydrate with food!!
Now again you have a choice. You can eat the foods, or others you can apply to your skin for the best relief you're ever going to feel.
               
                 Foods to eat;      - Watermelon, Cantaloupe, Honeydew are all perfect for hydration.
                                             - Foods high in Vitamin C, such as Oranges, are also great choices
                                               as the Vitamin C to help promote and support the body's
                                               self-healing and help with the prevention of future sunburn.
                Foods to apply;
                                              - Yoghurt (full fat, plain not flavoured), relives pain.
                                              - Lettuce Liquid; boil, strain the lettuce and chill the liquid in the
                                                 fridge for a few hours. Then dab on affected area with cotton
                                                 ball, reduces irritation.
                                              - Frozen vegetables wrapped in damp cloth, reduces swelling
                                                and absorbs the heat from the burn.
Now after a long (burning) day in the sun and you're now all nice and red, you dread going to bed. The sheets…just thinking about having to try and sleep on them without extra irritation to my skin is just dreadful.
               
                Talcum Powder;
                                                This method may be a little messy (but worth it!) by dusting your
                                                bed sheets with talcum powder, you will prevent your skin
                                                getting chaffed and give you a chance at a reasonable night 
                                                sleep.
                Elevation;
                                                That's right, if you can elevate the part of your body that is burnt,
                                                you will reduce the swelling fast
Essential oils are well known for their capabilities in many areas of healing, remedies etc. so it would be unfitting of us to not include the essential oils that work for relieving you in this time of need
                Peppermint Oil;
                                                Relieves pain, provides a cooling sensation and also helps to
                                                alleviate post heat exposure headaches!!
                Lavender Oil;
                                                Reduces redness, relieves the sting and promotes a faster 
                                                healing process for a faster recovery.

*Relief is good, but sometimes you get burnt too much and medical help is needed.
Watch out for these signs and call your health care provider if you experience
- Nausea              - Chills                   - Fever                  - Faintness          - General Weakness
- Extensive Blistering                        - Patches of purple discolouration
- Intense itching                                 - If the sunburn seems to be spreading.

Also take note of any prescription medications you are taking, as some can increase the skin's sensitivity to the sun.
Now go enjoy yourself knowing that you have a complete arsenal of sunburn remedies at the ready if you should need them! Enjoy summer, sunshine and good times.

Remember life's better, naturally.
Have any remedies you use? Let us know in the comments! 

*Please note we are not medical professionals. The information provided on this site is not intended to replace consultation, evaluation, services or establishment of a licensed practitioner-patient relationship. It is not diagnostic and does not replace an in-person examination and agreed upon course of action. It is not being used, or to be implied, as a means of practicing outside of state or scope of licensure. The material is meant for information and possible supplementation of what is provided by your specific healthcare provider. It should be reviewed with that person, also.
The operator(s) of this site specifically disclaim all responsibility for any liability, loss or risk, personal or otherwise which is incurred as a result, directly or indirectly, of the use and application of any material on this site.
The information and/or advice on this site is not intended to replace medical care. 
Please reload